These prototypes are the results of 10 weeks of interdisciplinary collaboration during the Living Pasts course. They were presented to the public on April 21st 2021, during the Living Pasts livestream.
Domstad in de oorlog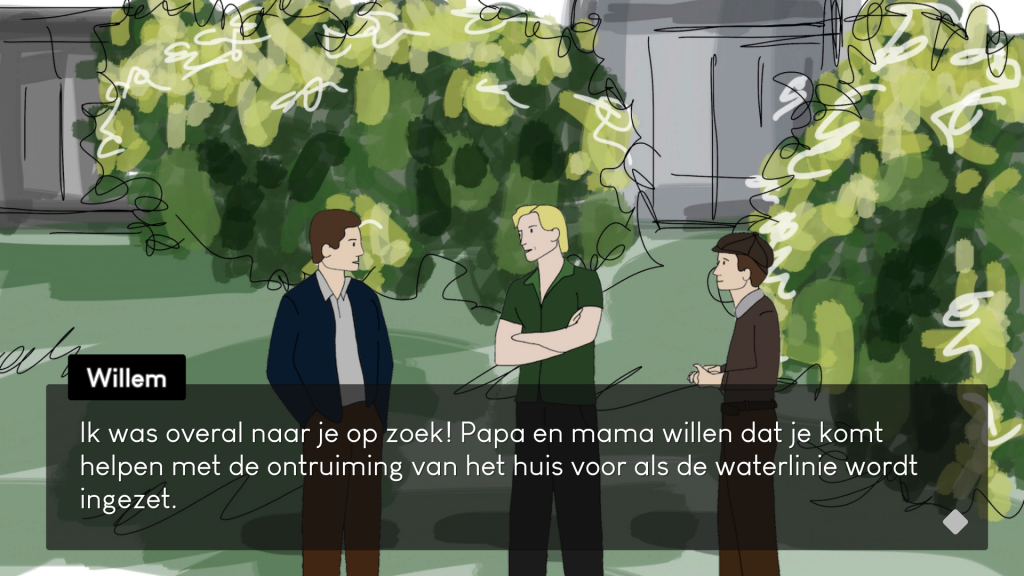 What did life look like in times of war, and what would you have done when faced with risky moral and ethical dilemmas? In this visual novel (targeted at young adults), the story of the resistance at the Dom Square in World War II is presented in an interactive manner. Try the game here!
Movie Project​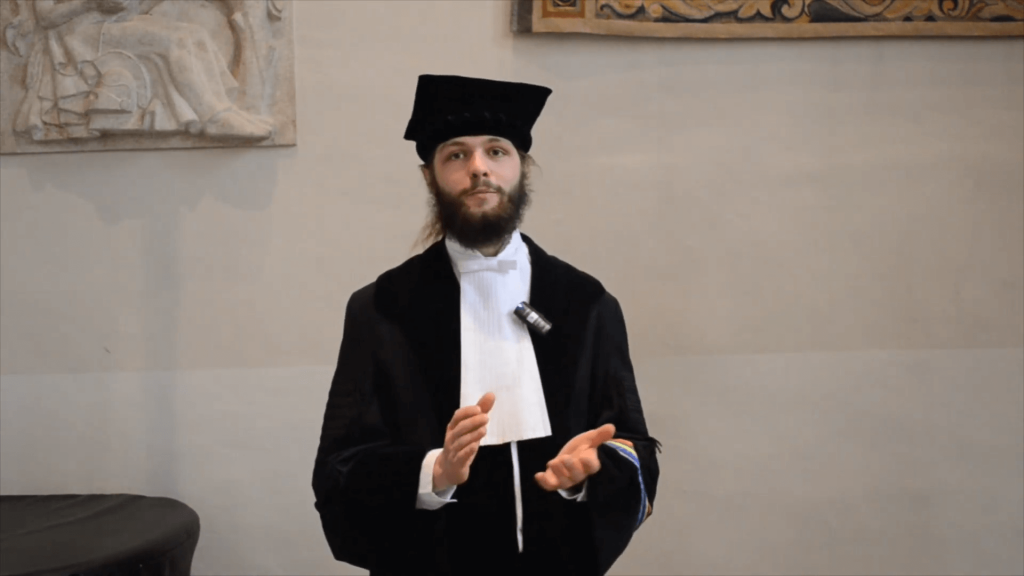 In this interactive video project, you are guided by virtual tour guides from the past. A unique opportunity to travel back in time and experience a private tour by Utrecht University's Rector Magnificus in 1936, when the university was celebrating its 300th anniversary!
Live stream / Project presentations
During the culminating live stream, teams talked about their design and research process. You can find it here.