The Living Pasts course is a Utrecht University course, in which bachelor's (or master's) students get the opportunity to uncover the rich history of Utrecht, using raw historical data.
* Registration for Period 1 is from May 31st – June 27th (2021).
Late registration: August 23rd & 24th (2021).
---
Engaging with fragments of the past is one thing, but how to do this at scale and translate findings into engaging, interactive media formats for the public?
In this newly developed practice-based course students are challenged to validate and combine historical data across disciplines, by designing and realizing a Time Machine application that tells the story of a particular place across the centuries.
Previous iterations of the course
2021-I
In the 2021-I iteration of the course (see the 2021-I prototype page for more information), two student teams created an interactive graphic novel telling the story of the resistance at the Dom Square in World War II, and an interactive video project in which you are guided by virtual tour guides from the past.
2020-II
In the 2020-II iteration of the course, students created an Augmented Reality application to bring back the nave of the Dom Church, and a web-based treasure hunt in which you get to interact with historical characters. See the 2020-II prototype page for more information!
2020-I
During the 2020-I run, three teams designed and developed a VR time-traveling experience on Janskerkhof, an interactive graphic novel on the Maliebaan during World War II, and an online cooking magazine on Utrecht's past cuisine. To get a peek into their process, please check the blog posts and the 2020-I prototype page.
2019-I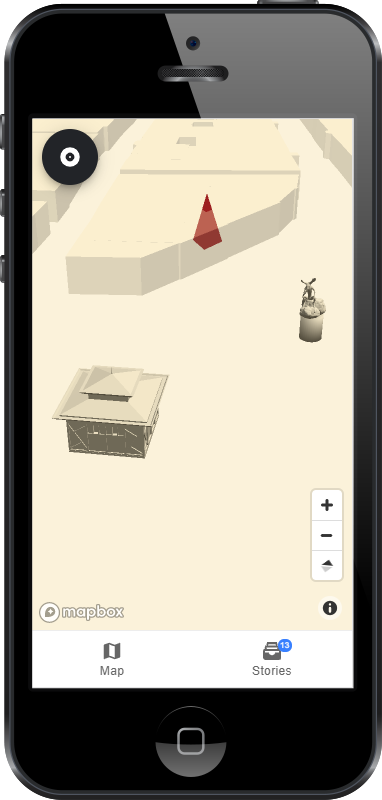 In the 2019 run of Living Pasts, students studied Utrecht's central square, the Neude. This has resulted in the development of a first prototype, which can be found here.